Testimonials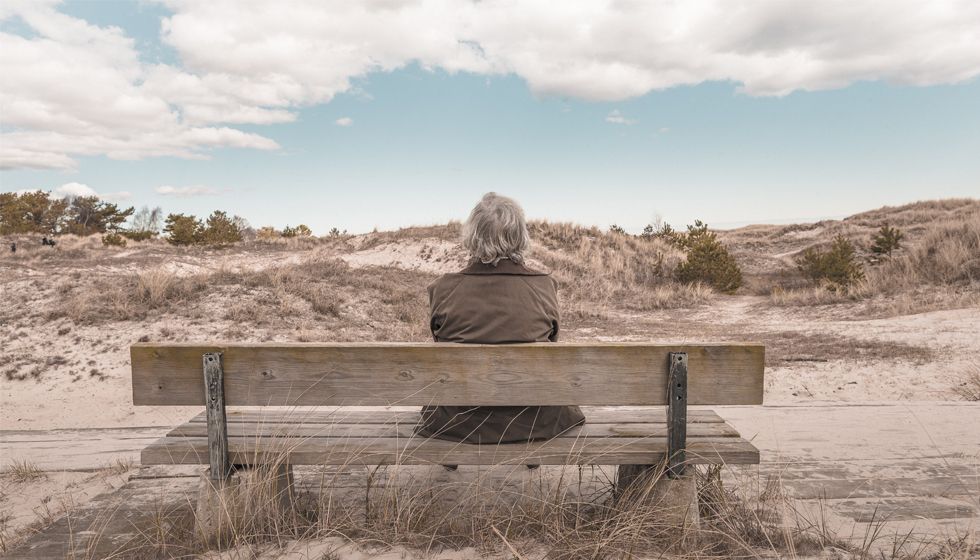 Here's What People are Saying
As a seniors consultant and advocate…
I would like to send you a huge thank you for the advice and expertise you so willingly provided for our family recently. We have just navigated our way through the very emotional and difficult decision to have our father placed in long-term care, due to dementia. The health professionals seemed to not hear our concerns at first, and were adding considerably to his wife/caregiver's stress by insisting she continue to provide care she is no longer capable of giving. 

After the informative discussion I had with you, our family wrote a letter to the team of health providers assessing the situation, providing details required to support our position. Your advice truly was instrumental in having my Dad assessed correctly and subsequently placed in long-term care. 

Our whole family is so very thankful for your willing assistance, guidance, understanding and kindness during a very upsetting time for all. 

We highly recommend your service!   Now, on to navigating the issues in long-term care...they have already lost his very expensive hearing aid...sigh....

Leslie C
Alberta
Gratitude
A gift is on its way to you
To say thank you, for all that you do
Showing up for Scott and supporting me
To keep Scott safe & happy, with dignity.
I cannot imagine this adventure without You
So no matter what happens in 2022
A global treat is on its way
To give you pleasure when you have to home-stay!


Wishing you a happy 2022
With so much gratitude and appreciation,

Sue
Australia
Gosh, I hope I say thank you to you every time we talk.  At the cusp of a new year, and especially after a monumental(!) November and December supporting Scott's health and his huge transition, I want to be especially noisy with my appreciation of You and all that you do.  We simply could not imagine 2021 without your positivity,  practical expertise, and capacity to step up and lead us as you do.  I am proud of our teaming and I hope you are too.

Sue
Australia
I was surprised by the amount of relief I felt at knowing there were seniors advocates like Barb Kirby to turn to. If asked prior to the workshop I would not have admitted to the underlying anxiety of growing older alone.

Marg B

You were a great source of support for her & we really appreciate your help. I imagine that down the road you may well hear from us again.

Evelyn

Having gone through the experience of having full responsibility (as an 'only child') for both my aging and invalid parents in the 90's, I am very aware of the importance of the work you are doing.  Keep up the good work, Barb!

Joyce Ozier, Visual Artist.
Creator of the Little Picasso Series: Immortalizing your child's early creativity
I know it's been a while, and probably you don't remember when we talked on the phone, but I wanted to thank you again for your support when my mom was dealing with finding a home for my Oma. Your knowledge about the system was super helpful, and your reassurance was much appreciated. Mom ended up going with a private bed; luckily my Oma has enough money to make that feasible.I just got home for Christmas and visited my Oma, and she is doing great. She seems as happy as can be expected, has put on weight, and participates in lots of the activities. She is doing soooo much better than before, and it is awesome to see.

Thank you again so much for all your help and suggestions, I really appreciate it! Hope that everything is going well for you, and best wishes for a merry Christmas and a happy new year!

Heather

Joy, my wife of almost 56 years, began to show signs of dementia as far back as 2013. Gradually her conditioned worsened compounded dramatically by two severe falls and hospital stays.
While moving through the adjustment to four home care visits daily, administering medications, feeding every meal and watching her slip further away each day, I discovered we were grossly under-prepared for this downhill journey.

Barbara Kirby came alongside us during this time with sound and balanced advice, supportive insights, helpful information and encouragement. Her assistance in planning for later life and the crisis of caring for an ailing spouse has been invaluable.

The Resource Book prepared for us and the information personally shared, have been and will continue to be extremely helpful. I recommend Barbara's professional services to any and all who might be facing the confusing challenges of caring for loved ones in crisis.

Wesley G. Campbell
Richmond, BC
Thank you for your kind and thoughtful attention to my family ..... I'm sure I will be in touch with you again.



Anita

Thanks so much for your follow-up. ..I appreciate you taking the time. All the best and keep up the great work.

K.S.

At age 79, I was confronted with open heart surgery, a welter of "must-dos" and "must haves" descended on my still shocked mind. My situation was complicated by the fact that there were no family members who could take on all the needed assistance before and after surgery. The list was long and almost overwhelming. As a former paralegal and gerontology graduate my first legal concern was to update my will.

My lawyer Stephen Miller was able to provide an introduction to Barb Kirby of seniorsadvocate.ca and we hit it off immediately! Her experience with the problems of aging seniors is extensive. She has such a wealth of information it was mind boggling… Most of all she has all the personality one could wish for in an advocate because she is both caring and compassionate….Her approach to learning all about her clients likes and dislikes and needs as they pertain to their living experiences is very thorough….

I believe that Barb understands that we older adults with years of life experience behind us do not readily accept sudden change rather she knows that a gradual segue into increased assistance as need arrives is what we require without losing our sense of individual personality. Ie; how we like to go about things without unnecessary interference from those who think they know what's best for us.

I am confident that Barb will continue to speak for the needs and wishes of all her clients during the days to come. She really listens and notes what We consider to be the best for us and works with that in finding what we need.

Beverly M

I recommended Barbara to help a client when her mom became ill and was admitted to hospital with the possibility of being placed in long term care. I knew that Barbara was the right person with her knowledge and ability to navigate through the system and find answers to help my client save time and energy at a time that is so full emotion.

She was compassionate and above all available as long as the client needed her help.

Elizabeth Shewchuck
Daughter for a Day
Invaluable advise, solid support, and understanding… Thanks so much for your reply. Your message as always is considerate and well thought through and I really appreciate it. First let me say I have no problem at all with any of the billing… It's clear and concise and I especially like the activity report. …you do an amazing job with my mum and with me too when I call in a panic or group.

Your steady hand at the wheel is much appreciated in a constantly changing situation that is emotionally loaded as well. I feel I can count on you right now and, most importantly, in the future when things change.

With you on our team I feel I can continue to work and keep my life running, get out of town occasionally, and generally keep up with logistics of mum's life.

Kim Elhatton

Barbara is a passionate advocate for seniors and the adult children of seniors, and the service she offers is invaluable. When my parents were in decline and I was faced with my own family crises, I turned to Barb for her experience and wisdom.

Her advice was clear, calm and reassuring. She brought desperately needed clarity to my situation, advising who I needed to call and what my rights were, and helped me to formulate a plan for future direction. I recommend her services highly.

Theresa Laviolette
Editor, Hancock House Publishers
Thanks for everything! If Mom takes a turn for the worst, we now know who to call. It was nice to know that there was another set of eyes keeping tabs on Mom. I know Mom appreciated all you did for her.

Thanks again



Alison

Barbara is a knowledgeable, experienced, professional who is committed to ensuring seniors receive the highest standard of care possible. If I needed a seniors care specialist I would not hesitate to hire Barbara.

Lesley Taylor, MEd, BSW
Lesley Taylor Coaching & Consulting, Richmond
You are the best, Barbara. And for that I'm grateful. Thanks again for the consultation and helping us find a home for Mom and the occasional visits.

Jim W, Caring Son
West Vancouver
I love what your are doing and respect your insight. I've just retired and I'm concerned about that stage of my life. I feel better knowing I've got a plan in place and that my friends and family will know what to do and the right steps will be set in motion when necessary.

Thanks for the consultation and referral helping me through your personal planning resource book. My kids appreciate the advance planning.

Brenda Newell
Retired Resident Care Aide, Vancouver
I have been a health-care provider for close to 30 years, for many years, I have also provided care for Barb's father; I found her to be CARING, CONSIDERATE, KNOWLEDGEABLE, COMPASSIONATE, REASONABLE AND DECISIVE WHEN IT IS NEEDED. I am more than pleased to recommend this honest lady to people who need her service.

Bill Ho
Staff Nurse, Little Mountain Place Care Society
I would like to thank you for the wonderful workshops you delivered last month at Douglas Park Community Centre. The seniors were very pleased. I hope we have it again in the new year.

Lucy Ichikawa
Community Seniors Worker
Douglas Park Community Centre
Vancouver BC

Here are their comments:

Helps me to think about the future
Clear and informative
Good
Excellent and Very informative
Well presented
Unfortunately missed two sessions
Glad you come for the seniors concerns
Very good
It was good
Very good
Reinforced a lot of things I already know but learned a lot more too
Input from audience added to knowledge
Great presentation on a personal level
I heard just the 2nd and 3rd lecture and they were very interesting and relative
Barb Kirby is an excellent presenter
This was great

Lucy Ichikawa
Community Seniors Worker
I wanted to let you know that the students really enjoyed your talk and recommend that you be invited back next year…which I will certainly do.

Leeann Donnelly, University of British Columbia,
Dental Hygiene Degree Program.
Barb presented an excellent series of 3 workshops on Later Life Care Planning to a group of 30 seniors at WESN. Her workshops are detailed and give concrete and comprehensive advice. Barb was very well received by our members and I received great feedback on the clarity, quality, and value of her presentations.

Barb speaks from her own personal experience and is deeply committed to what she teaches. I greatly appreciated seeing her stay late each session to talk to seniors individually, sharing personal stories and encouraging seniors to take action for their future well-being. I highly recommend Barb if you are looking for a friendly, committed seniors advocate or presenter.

Top qualities: Great Results , Personable , Expert

Useful overview of issues to address…
Good overview, a lot to think about…
Very interesting and eye opening for me
Very informative and thought provoking
Very helpful, know such support is available
Excellent, its great to know what is available
It was very informative… well presented

Bianca Wallace Manager of Programs
West End Seniors' Network
Awoke this a.m. thinking about what a wonderful presentation you gave to our 'seniors' at Greenland!

Thank you for coming through such a dark and stormy night! You have made a difference!

Blessings!

Anne

We invited Barb Kirby, representing Advocates for Care Reform, to present a workshop to our group to help us organize a Family Council. Barb's presentation was informative and instructive giving us the advocacy tools we needed to move forward successfully with our family council at Haro Park Centre.

I would not hesitate to refer Barb Kirby of seniorsadvocate.ca to provide her presentations on the many aspects of care in "Later Life Retirement Planning"

Gwen Roland, Past Chair
Haro Park Family Council, Vancouver
I attended your one hour presentation at the South Granville Seniors Centre and loved it. You covered a lot of very serious topics and made it very easy to understand and as a speaker You were easy to hear, engaging and entertaining at the same time. Pleasantly surprised… I love your personal planning resource book. I'll be calling you to book a consultation soon.

L.B.

On behalf of the VRTA, (Vancouver Retired Teachers Association)
I would like to thank you for the excellent presentation.  Most members found it informative and helpful.  Much appreciation, 

Winola Chu
VRTA president
Barb, as Seniors Advocate you touch so many issues of the journey from adult to older age, and caring for those who are journeying into the questions of health, housing, and care issues.  Your presentation brought many participants into engaged discussions about choices, options, and healthy living practises.   Many thanks for sharing examples and reminders that we strive for wellbeing through being curious, being prepared to take action, re-framing our thoughts, building self-awareness and then having radical collaboration to achieve a plan for the future.  Aging can be achieved with supportive networks.   Thanks for speaking at our Valentine luncheon of the Vancouver branch of the Retired Teachers Association!

Your book Life Planning, Support and Advocacy for Seniors and their Families will be of great interest to those planning the care of seniors and their families.  Thanks for sharing your expertise,

Barb Mikulec
COSCO VP (Council of Senior Citizens Organizations of BC)