About Barbara J. Kirby
Professional Consultant on Aging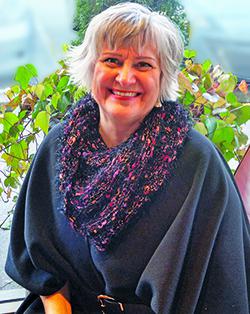 Barbara Kirby knows firsthand the challenges and rewards of serving as an advocate for those needing a voice in our service systems.
In 15 years of navigating the health care system on behalf of her parents, Barbara came face to face with the complexity, richness, gaps, and sometimes confusion within our health and service systems, and the resulting impact this has on caregivers and care receivers.
This experience inspired Barbara to leave her successful long-term career as an investment advisor in order to share her direct knowledge and skills, and to offer her private services as a seniors advocate and consultant for those who need help in accessing our systems and resources.
Barbara also successfully launched and completed the pilot phase of a project in Vancouver with the BC Community Response Networks (CRN), focusing on supporting a coordinated community effort to stop abuse, neglect, and self-neglect of adults.
Stakeholders embraced the viability of the CRN approach, and Barbara was contracted to continue to develop these CRNs and serve as a regional mentor to the networks in Vancouver. To date, six inner-city CRNs have been launched in Vancouver.
Barbara completed a course in seniors housing through Seniors Services Society. She obtained her certification as a Certified Professional Consultant on Aging (CPCA) and as a Certified Dementia Practitioner (CDP), is certified in Seniors Residential Care Advocacy, and continues to participate in educational activities and events to ensure she remains up-to-date on services and benefits available for seniors. She is a graduate of Royal Roads University with a graduate Certificate in Values Based Leadership.
Recognized as a skilled educator, facilitator, publisher, mentor, and advocate Barbara has worked with:

Universities
Health Authorities
Seniors' organizations
Large NGOs
Local community organizations
Financial Planners & Investment Advisors
Faith-based organizations
Financial institutions
Accountants
Lawyers
Medical clinics
Service clubs

Barbara also manages private clients and offers private consultations
She is the creator of My Later Life Planning Guide and All-in-One Personal Resource Book a comprehensive tool to use as a roadmap in determining later life needs.